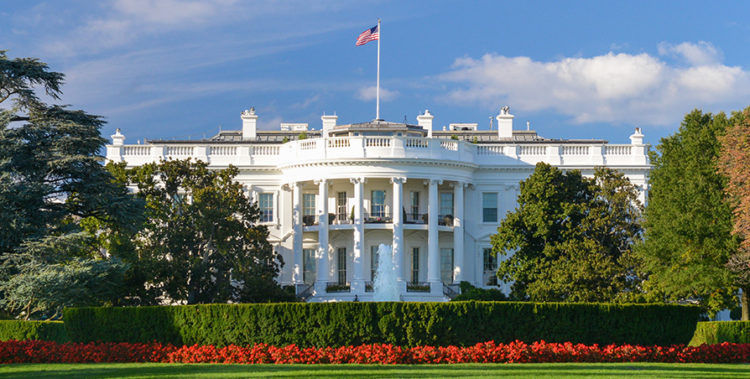 US President Donald Trump, infected with the coronavirus, has returned to the White House after three days of hospital treatment. Trump staged his arrival as a demonstration of strength: he climbed the stairs to the balcony on the south side of his residence, took off his face mask and saluted the pilot of his departing helicopter. Trump may still be contagious and, according to health authorities, would have to wear the mask to protect people in his vicinity.
His personal physician, Sean Conley, admitted that Trump was "not out of the woods yet". He said that he would not be able to give a definite answer until next week. But there was nothing to be said against dismissal, he said.
In four weeks, the United States will hold presidential elections. Trump announced on Twitter on Monday evening that he would soon resume his campaign, which had been suspended due to illness. The election year is overshadowed by the coronavirus pandemic. Trump, who wants to secure his second term in office on November 3, is accused of serious failures in dealing with the pandemic because of the many deaths in the United States. In recent weeks, he has held campaign rallies with thousands of supporters. Trump's illness once again highlighted the pandemic on the home stretch to the election.
The president wrote on Twitter: " Don't be afraid of Covid. Don't let it dominate your life. We have developed, under the Trump Administration, some really great drugs & knowledge. I feel better than I did 20 years ago!" Among other things, Trump had been treated in hospital with an experimental antibody drug and steroids.
Since the beginning of the global crisis, more than 7.4 million corona infections have been detected in the United States and more than 210,000 people have died due to the virus. The pandemic is still not under control. Even the White House is struggling with an outbreak whose magnitude is only gradually becoming clearer. Several people close to Trump have become infected, including the First Lady, Trump's campaign manager and one of his closest advisors. On Monday, his spokeswoman Kayleigh McEnany announced she was infected.
Mehr in der F.A.Z